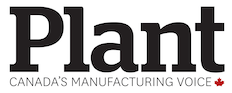 Every interaction your company has with prospects builds or detracts from their buying experiences. While this makes me sound like Captain Obvious, it's not so obvious for many manufacturers. To build word of mouth that will help to grow your company, focus on how to improve customer touch points in three areas.
1. Optimize all of your pre-sale contacts. How fast does your company respond to e-mail inquiries? How does your receptionist (if you have one) answer and field calls? What is your policy for information requests?
2. Refine all contacts that occur during a sale. Are your salespeople aggressive when they first interact with prospects? Are they being consultative or are they features-dumping robots? Are they competent and reliable?
3. Optimize all of your post-sale contacts. Do your salespeople disappear once the sale is made? How well do you handle the entire delivery and implementation process? Do you drop your product on the customer's loading dock and say good luck?
Get your staff together, map out all of your customer touch points, and figure out how to delight your customers.
Contact Andrew Shedden at (705) 876-0634 or visit http://broadfieldconsulting.com.