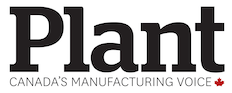 Manufacturers need to get over their love/hate relationship with innovation. With plunging oil prices and a lower valued loonie, it's a good time to embrace it.
Manufacturers have been hectored to be more innovative, but they'll offer plenty of reasons why they lag their global peers. They're nervous following the 2008-09 financial crisis. They don't have the necessary talent onboard. Or SRED is too much of a pain.
There's plenty of help for those feeling lost in the innovation vortex. We have good government programs (which could still be better), a skilled labour force and a phenomenal education system that's breeding Canada's next generation of business leaders. These tools are underutilized.
"Smart investment in skills and innovation is key to enhanced productivity and competitiveness," the Conference Board of Canada wrote in a 2013 report, where Canada ranked 25th out of 144 peer countries. Playing catch up is not a winning formula, it concluded.
The best innovations aren't complicated. In his book Smartcuts, which has been praised for its focus on rethinking convention, Shane Snow suggests simplification is often what makes the difference between good and amazing.
We have bastardized the word "innovation," he says, equating it now with change or general improvement – "a buzzword meaning bigger." But he contends some of the most world-altering innovations are rooted in simplicity.
Great innovation does something differently, instead of something better. Cars overtook the horse-and-carriage because they made transportation simpler. E-mail usurped postal mail because it was instant. USB drives overtook disk drives because they had more memory. And then cloud storage overtook USBs because it makes files accessible anywhere in the world.
Ken Tencer, a branding and innovation thought guru, notes in a recent Globe and Mail column that people don't need to be creative to be great innovators.
Canada's post-secondary education system has been ranked 18th among 144 countries, according to the World Economic Forum, and we're pumping out more engineers than ever before.
So what's Canada's problem?
Finding leverage
There's a disconnect. Industry is slow to leverage in-house innovation ability and hasn't applied the breadth of skill our university students and research centres offer. This is further proved by our 19th place WEF ranking for university/industry R&D collaboration.
And there is a price to pay. More innovative countries are passing us on metrics such as income per capita, productivity, and social program quality.
Two of the three pillars in Ontario's $2.5 billion Jobs and Prosperity Fund are founded on building R&D capacity, improving productivity and competitiveness, supporting innovative businesses, and developing strategic partnerships. Canadian Manufacturers' & Exporters is heavily promoting its SMART program, and Niagara College has broken ground on a $4.2 million expansion at its Advanced Manufacturing Technology Research Centre in Welland, Ont. The school's advanced manufacturing innovation program, founded in 2013, provides Ontario-based companies with state-of-the-art equipment and research facilities, plus faculty and students ready to collaborate. It also provides students a way to connect with more than 850 regional industry players and earn much needed work experience.
Governments need to do a little rethinking too.
The Ottawa-based, left-centric, Broadbent Institute, has called on them to move away from providing tax credits for industrial innovation. Doing so would ensure that rewards are pooled equally instead of favouring larger companies with deep pockets.
Manufacturers need to fear innovation less, collaborate more and engage the young people who will lead in the future to play a role in building it.
This article appears in the March 2015 issue of PLANT.