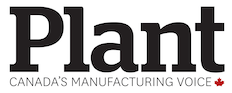 In an ideal world your salespeople would all be able to close a deal and get a signed contract or purchase order in a single sales call. Unfortunately for the sales crew, in today's manufacturing world many purchasing decisions are being assigned to small groups or buying committees. While these group-buying decisions may mitigate risk, they certainly drag out a company's buying cycle.
A typical mistake salespeople make is to pressure prospects to speed up their purchasing decisions. A better tactic is to have your salespeople plan for a series of advancements that move the sale forward. For example, create a leave-behind package with a vendor selection matrix or a checklist that shows prospects the best way to buy.
In addition, be sure your salespeople ask prospects if they'd like to be added to your short educational program. This will keep your company at the forefront as prospects work through their purchasing process.
Click here to get a free copy of How To Build Your B2B Company course.