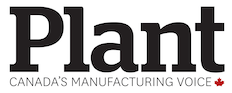 If you want to create the ultimate mixed martial arts competition, simply put an outbound marketing fan in the octagon with an inbound marketing fan. It would be a true no quarter, fight to the finish.
Should you back the person in the outbound or the inbound corner? It depends.
Start with outbound marketing if you have a focused list of prospects. There are many advantages, chiefly speed and targeting. You can ramp up a campaign quickly and soon have measurable results.
Social media posting, blogging, and other forms of inbound marketing obviously have their place. They're a great way to build brand awareness and generate sales leads. But inbound marketing will take longer to generate leads. If you insist on using inbound only, consider paid advertising on the major social networks.
There is a third, recommended option. Allbound marketing is the "term du jour" meaning using outbound and inbound. Start with outbound then utilize inbound and away you go.
Get a free copy of Andrew Shedden's "How To Build Your B2B Company" e-mail course at http://broadfieldconsulting.com/b2bgrowth.