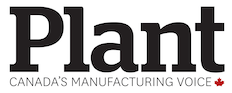 When salespeople are asked what they most like and don't like to do, they'll say they love to close sales but most of them have much less fondness for prospecting.
Having your inside and field salespeople reluctantly prospecting and setting up initial appointments is a high-cost activity. It cuts into their selling time and another staff member could handle prospecting at a lower cost.
The solution is to create specialized sales roles, which should include sales development representatives (SDR). They make outbound calls and have conversations with prospects, qualify them, then hand properly qualified opportunities over to inside or field salespeople. They also disqualify prospects, enter them into lead development programs, respond to inbound leads and generate outbound leads.
Imagine how much faster you could grow your company if salespeople increased their selling time by 30% to 90% or more?
Contact Andrew Shedden at (705) 876-0634. Visit http://broadfieldconsulting.com.