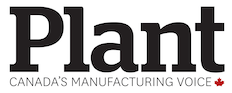 VEVEY, Switzerland — Nestlé is aiming to make 100% of its packaging recyclable or re-usable by 2025 to prevent it from ending up as waste in seas, oceans and waterways.
The food and beverage manufacturer based in Vevey, Switzerland says it will focus on eliminating non-recyclable plastics; encourage the use of plastics that allow better recycling rates; and eliminate or change complex combinations of packaging materials.
The Nestlé includes:
• Playing an active role in the development of collection, sorting and recycling schemes across the countries in which it operates;
• Working with value chain partners and industry associations to explore different packaging solutions to reduce plastic use, facilitate recycling and develop new approaches to eliminate plastic waste;
• Labelling plastic product packaging with recycling information to help consumers dispose of it in the right way; and
• Promoting a market for recycled plastics by continuing to increase the proportion of recycled plastics in its packaging.
Nestlé in Canada locally manufactures and/or distributes Lean Cuisine, Nesquik, Nestlé Good Start, Häagen-Dazs, Kit Kat, Nescafé, Nestlé Pure Life and Nestlé Drumstick.