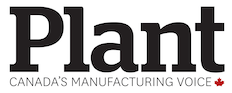 CALGARY — Shares in Kinder Morgan Canada opened down 15% April 9 but trading in the oil sands companies it serves were mixed a day after it announced it was suspending all non-essential construction on the Trans Mountain pipeline expansion project.
By 10 a.m. ET, Kinder Morgan Canada stock had recovered to $16.53, down $1.91 or about 10% from the April 6 close, but the TSX/S&P Capped Energy Index, which tracks Canada's largest oil and gas industry members, was up slightly on news of rising oil prices.
The pipeline company says it plans to consult with stakeholders to try to provide clarity on the viability of its $7.4-billion project in view of continuing government opposition in BC, setting a hard deadline of May 31 to reach a deal or consider cancelling the project.
In a report, analysts at Desjardins say the warning ups the stakes but shouldn't come as a surprise to those who have watched the company's five-year struggle to win approval and build the pipeline.
It says the future of the project remains "cloudy" and warns the announcement will likely further entrench opposition activists by providing a calendar target.
It says Alberta Premier Rachel Notley's declaration that her province is prepared to invest in the project is comforting and suggests that it could survive the company's deadline.
In a statement on Sunday, CEO Alex Pourbaix of shipper Cenovus Energy Inc. warned there will be a "chilling effect on investment … across the entire country" if the project fails, recalling that TransCanada Corp. pulled the plug on its much-delayed $15.7-billion Energy East pipeline about six months ago.