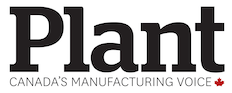 CALGARY — A judge has ruled the Alberta government's markup on craft beer is unconstitutional and has awarded two breweries in Ontario and Saskatchewan more than $2 million.
Court of Queen's Bench Justice Gillian Marriott said in a written decision that the markup is discriminatory.
It "is intended to operate simultaneously with the grant program to discriminate between craft brewers and craft beer on the basis of provincial origin, creating a trade barrier relating to a provincial boundary," she said.
Great Western Brewing Co. of Saskatoon is to receive the majority of the restitution – $1.9 million – while Toronto-based Steam Whistle Brewing is entitled to nearly $164,000.
The Alberta Gaming and Liquor Commission, sole wholesaler of alcohol in Alberta, imposed the markup in 2015 with a revamped version the following year.
Lawyers for Great Western and Steam Whistle argued that Alberta's markup is basically a tax. The government charges all small breweries $1.25 per litre sold, but returns much of that to Alberta producers as a grant.
The province argued it has the right to support its small breweries.
Last week, an appeal panel under the Agreement on Internal Trade upheld an earlier decision that provincial subsidies to assist smaller Alberta craft brewers are unfair and violate interprovincial free-trade rules.
Finance Minister Joe Ceci said at the time the province would be changing the program in a way that continues to support Alberta brewers.
He said Wednesday the government will be looking at the latest court ruling and deciding whether or not to appeal.
"In the meantime, I want small brewers and liquor manufacturers in this province to know that we'll continue to have their backs," he said.
He added brewers in Alberta have told him they face unfair barriers in other provinces _ tasting panels, expensive applications and limited shelf space _ and he's looking at whether to challenge those practices as discriminatory.