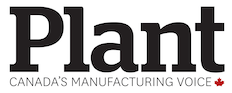 EDMONTON—It's closing time for Alberta's homegrown subsidy designed to help its beer brewers.
Finance Minister Joe Ceci says the province is changing the program after an appeal panel ruled it contravenes the Agreement on Internal Trade.
Ceci says that doesn't mean the government will stop supporting Alberta's brewers, who he said face stiff protectionist measures when they try to expand into other provinces.
"We will run a program that continues to have the backs of Alberta brewers," Ceci said Monday while touring an Edmonton craft brewery.
An appeal panel under the Agreement on Internal Trade upheld an earlier decision that provincial grants to assist Alberta craft brewers are unfair and violate interprovincial free trade rules.
"By tying the grant explicitly to certain levels of production and sales of beer produced in Alberta, the (grant) program encourages the production and sale of Alberta beer and provides a competitive advantage … over beer produced in other provinces," wrote the appeal panel.
Ceci suggested the province may go on the legal offensive.
"We will also look at the restrictive policies in place in other provinces."
He said Alberta brewers face lengthy and costly applications, restrictions on shelf space outside Alberta and other barriers that don't exist in his province.
Ceci declined to give details or a timeline for the changes, but has to ditch the current grants some time in the next five months.
"I will tell you that we're going to have a brewers development program. I'm not telling you what exactly what will be in it."
All brewers in Alberta pay the same $1.25 tax per litre on beer, but Ceci introduced grants in 2016 to help small Alberta producers expand their businesses.
Calgary-based Artisan Ales, which sells imported beer, filed a complaint with the internal trade panel, saying the grants effectively tilted the playing field against those bringing in beer from outside.
An original hearing panel found the tax and grant program constituted unfair trade. The appeal panel said the tax was fine but agreed the grant program was still offside under free-trade rules.
Artisan Ales owner Mike Tessier said the program has severely undercut his business and added that the panel ruling is a victory for common sense.
"We were right the first time," Tessier said in an interview.
The dispute drew in Saskatchewan, which also argued the program was unfair. It became a bone of contention late last year when Saskatchewan threatened to ban Alberta licence plates from its job sites in retaliation.
"We are very pleased with the decision which confirms that Alberta's beer-market-distorting policies unfairly discriminate against Saskatchewan and Canadian brewers," Saskatchewan Trade Minister Jeremy Harrison said in a news release Monday.
"We call on the government of Alberta to immediately comply with this ruling, as they have promised, ensuring that brewers from our province and the rest of Canada can compete fairly with Alberta-based brewers."
Neil Herbst, head of the Alberta Small Brewers Association, said his group will talk to Ceci about a new program and called the trade panel decision frustrating.
"I don't think there is one brewery that exports beer out of Alberta," said Herbst. "It's not because we haven't tried. It's because there are barriers all over the place, mostly non-tariff barriers."
Opposition Leader Jason Kenney said the ruling was predictable and suggested the NDP government needs a consistent trade policy.
"If we want to champion free trade in the movement of our oil, we have to champion free trade on everything," Kenney said in Calgary.
"Let's free the beer."
—With files from Bill Graveland in Calgary