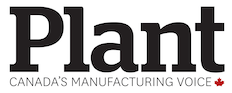 EDMONTON — Alberta's top court has dismissed the province's appeal of a ruling that disallowed a program meant to promote local craft beers.
But the Court of Appeal tossed out part of an earlier judgment that granted two out-of-province brewers more than $2 million in damages.
In a unanimous decision, the court found that a 2015 policy by the previous NDP government to charge retailers a higher markup for beer brewed outside British Columbia, Alberta and Saskatchewan was a barrier to interprovincial trade, which violates the Constitution.
"The purpose of the 2015 markup was not just to raise revenue, but primarily, or at least equally, to promote the competitive position of the New West Partnership craft brewers," said the ruling released Monday.
It goes on to state an attempt the following year to ease criticism of the program by bringing in a uniform markup and a grant program for Alberta beers was no better.
"It was a thinly disguised attempt to circumvent the concerns raised with the 2015 markup through a program designed to achieve the identical economic impact."
The original trial judge had ordered Alberta to pay Steam Whistle Brewing of Toronto and Great Western Brewing of Saskatoon a total of $2.1 million to compensate them for discounts they were forced to offer because of the grants to their Alberta competitors.
The court found that governments need only repay money collected through "unjust taxes."
It concluded the extra costs imposed on the brewers were not taxes.
A spokeswoman for Alberta Finance said the markups have been changed so all brewers under a set level of production pay a reduced markup regardless of their location. Large brewers continue to pay a higher markup.
In an e-mailed statement, Great Western said it was reviewing the decision.