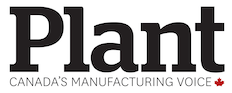 OPG's subsidiary Canadian Nuclear Partners has teamed up with US-based BWX Technologies to produce the medical isotope technetium-99, a radioactive material widely used in imaging tests to diagnose a variety of diseases.
CANDU reactors at the Darlington plant in Clarington, Ont., east of Toronto would produce molybdenum-99, the "parent" radioisotope that decays into technetium-99.
The site would become the first large-scale commercial station in the world to produce molybdenum-99, said OPG, and would not interfere with the plant's generation of electricity.
Molybdenum-99 created at Darlington will be shipped to a BWXT-acquired facility in Kanata, Ont., near Ottawa, where the radioisotope will be processed into technetium-99 before being shipped in "generators" to hospitals, said Glenn Jager, president of Canadian Nuclear Partners.
"The reactors at Darlington, they're large reactors, there's four of them and they're almost always operating," Jager said in an interview. "So we have the ability to produce a fairly large amount of this material to meet the demand of the North American market.
"Our initial plan is to modify two of the four, but certainly all four can be modified if the demand is there."
Production at Darlington is expected to start by the end of 2019, subject to Canadian regulatory reviews and approvals.
About 80% of procedures involved in the multibillion-dollar global nuclear medicine industry each year rely on molybdenum-99. More than 40 million heart, cancer and bone diagnostic scans are performed annually worldwide using products based on the radioisotope.
The domestic supply of technetium-99 came to halt after Canada's Chalk River reactor ceased production of molybdenum-99 in 2016, requiring hospitals to import all of their imaging material from plants in Europe, Africa and Australia.
But over the last decade, there have been interruptions in supply when both Chalk River and the overseas reactors were periodically shut down for maintenance.
That caused shortages of technetium-99, forcing some hospitals to prioritize imaging tests for patients based on the urgency of their condition, said Paul Cornacchione, senior director of imaging operations at University Health Network in Toronto.
"Having a reliable and local supply will allow for improved accessibility and stable access to medical isotopes in Ontario and across Canada," said Cornacchione.
"And this means patients will not have to be delayed in getting care. It means more availability of the right type of diagnostic procedure for patients."
Medical isotopes are also being researched or produced on a smaller scale using different technologies elsewhere in Canada, including at the University of Alberta and Saskatoon's Canadian Light Source.
TORONTO — Ontario Power Generation plans to modify its Darlington nuclear plant to help produce radioactive isotopes used to diagnose such conditions as cancer and heart disease, the Crown corporation announced.