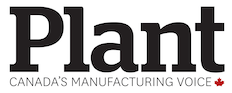 Mid-market enterprises (MMEs) contribute $275.1 billion to Canada's economy, HSBC says in a report that highlights the unsung role these businesses play in the global economy.
The report, Hidden Impact: The vital role of mid-market enterprises, commissioned by HSBC, a multinational banking and financial services company, showcases their contribution to GDP, employment and the supply chain in both developed and developing economies.
It analyzes data from almost 162,000 MMEs in 15 countries and territories spanning Asia, Europe, the Middle East and the Americas, with a combined turnover of $21.1 trillion. They contribute $14.7 trillion to global GDP and directly employ 169 million people.
Canada is home to 5,950 MMEs, defined as companies with earnings between $50 and $500 million. They rank eighth among the economies in the study, and generate approximately $830.5 billion in turnover and employ 1.9 million Canadians, representing 14.5% of the country's jobs.
MMEs tend to be highly productive, contributing more to GDP per employee than smaller companies, employing and training more staff, exporting more, and investing more in research and development.
They contribute 31.8% to Canada's GDP. The companies are often privately owned, usually with a professional management team that has replaced the owner-manager leadership structure common to many small and medium enterprises (SMEs).
Most Canadian MMEs are in wholesale and retail (27.2%), followed by the manufacturing sector (19.2%), and contribute $39.9 billion to the national economy.
The higher value-adding business services sector, which generates $90.8 billion annually, provides the biggest contribution to the economy, the equivalent of 5.1% of GDP. Wholesale and retail generates the largest amount of turnover, at $233.3 billion.
The US is home to the largest number of MMEs with around 55,700 firms that directly contribute $2.2 trillion to the US economy. China has an estimated 40,200 MMEs, directly contributing $5.7 trillion to the country's economy.
The two countries combine for 60% of all MMEs in the study, and both are important to Canada as strategic partners.
This article appears in the April 2015 issue of PLANT.