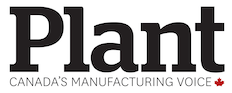 OTTAWA — Small- and medium-sized enterprises in the four provinces where federal carbon pricing applies can apply to the SME Project stream of the Climate Action Incentive Fund.
Companies in Ontario, New Brunswick, Manitoba and Saskatchewan are eligible to receive funding of up to 25% of the cost of projects that reduce energy use and cut greenhouse gas emissions.
Eligible projects include building retrofits, improved industrial processes, fuel switching and the production of renewable energy.
The funding comes from a portion of the fuel-charge revenue in the four provinces.
The application period will be open until funding is exhausted or for a maximum of 90 days.
Proposals will be selected on a first-come, first-served basis, and regional considerations and prioritization for the most impacted SMEs will be taken into account.
Funds available in 2019–20 are $72.4 million in Ontario, $3.7 million in New Brunswick, $9.3 million in Manitoba and $21.3 million in Saskatchewan.