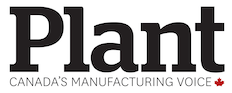 A research team at the University of Regina will use $585,000 in federal funding for a project that will find ways to reduce harmful bacteria in wastewater.
The funding, through the Natural Sciences and Engineering Research Council of Canada's (NSERC) Strategic Grants Program, will support a team led by Christopher Yost, Canada research chair in Microbes, the Environment and Food Safety at the University of Regina.
Yost is currently working with researchers at Dalhousie and Acadia universities and municipal wastewater treatment plants in Saskatchewan, Nova Scotia, PEI and Nunavut to develop new processes that reduce antibiotic-resistant bacteria.
Overuse of antibiotics increases the amount of antibiotic-resistant bacteria excreted into wastewater. They survive the treatment process, increasing the risk of transferring antibiotic resistance genes to the environment and humans.
Yost's laboratory includes highly sensitive specialized equipment that quantifies and characterizes genes and resistant bacteria in water treatment and other areas affected by wastewater runoff.