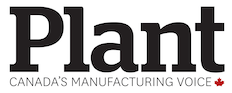 As the CEO of the world's third largest automotive parts manufacturer and the leader of more than 20,000 employees, Magna International's Don Walker has got a pretty good handle on the state of the global automotive industry. He has confidence in Canada's auto industry, but feels it must shift into a higher gear to address growing global competition, especially from Mexico. Walker also heads the Canadian Automotive Partnership Council (CAPC), an industry association that's calling on the federal government to implement a national automotive investment agency to ensure the sector thrives.
What's your take on the Canadian automotive industry's long-term prospects?
The current value of the Canadian dollar gives us a more level playing field to be more competitive and attract new investments. The auto industry, for the most part, is driven by the number of plants assemblers are building. More assemblers typically translates to more parts business.
It will be interesting to see what happens with the upcoming UAW and Unifor negotiations – that's always a difficult situation for everybody. But we have a great pool of skilled workers, our education system is strong, and for the most part, business infrastructure is good.
I am worried about energy costs in Ontario, but the overall outlook for the health of the industry is better now than it was when the loonie was at par with the US greenback.
What are the biggest challenges?
Labour is an issue as it relates to whether or not auto companies will add assembly plants here, or add capacity to existing facilities in Canada because that's a big driver for them. There's a combination of things that aren't always favourable, such as infrastructure, and overhead and energy costs.
It's always easy from a government perspective to say it wants to add programs, such as Ontario's pension plan, that put more costs on an industry. But whenever we add cost, people have to decide if they want to put their plant in Ontario, Michigan or Tennessee.
Why is investment in Canadian-based operations so important?
If the car companies are not keeping their plants up to date and capable of producing global platforms competitively, they will slowly move production to more competitive jurisdictions. Whether it's the quality of paint line, or efficiency of the body shop or automation, we need to make sure that Canadian plants are getting the investments they need to remain as competitive here as they would be anywhere else.
From a [Magna] perspective, we're constantly having to update technology to be more efficient, win the business in the first place and offset productivity demands from our customers.
You can do a lot without new capital through continuous improvement, but to bring in new business, you need to invest some capital.
It's always a good sign when you see companies such as GM and Ford making a bet that they'll be able to maintain their competitiveness in Canada.
What does the CAPC intend to accomplish?
We need to make the Canadian jurisdiction easy to navigate and understand, and be attractive to decision makers in the automotive industry.
In Mexico, ProMexico acts as a one-stop shop. If you're thinking about making an investment, you pick up the phone and talk to one person who will tell you what the government can do. This also happened in Michigan.
These jurisdictions are making sure the [incentives] make sense, are explained, streamlined and show people everyone is actively engaged in attracting investment.
I think [the government] understands it's a high priority to attract assembly plants and has been working hard at it, but it's also not a popular thing with the public to help with an investment to attract new jobs and new spending here.
There's always someone who's going to say, "well, they're giving handouts to big companies." It's not a handout. These companies are creating jobs and helping to maintain Canada's standard of living.
CAPC is calling on the federal government to recalibrate its auto strategies. What is it doing right? What needs more work?
One of the things the government did right was to not allow GM and Chrysler to go bankrupt. It was expensive, but from an objective outlook, that could have been a pivotal point where we lost a lot of assembly capacity and the companies could have failed. That business would have moved offshore and we'd never get it back.
I think there is a very focused recognition among CAPC members of the importance of this industry to Ontario and Canada. There has been a lot of good work done on taxes and the harmonization of standards.
[The government] can't do much about the level of the dollar, but can influence it with policy. It has has done a good job with the things it can manage.
The one area that's difficult for a government to manage is helping with incentives to level the playing field and that's one of the things CAPC is asking them to really consider.
We've had some great wins recently with Ford's investment in Oakville, and Chrysler in Windsor – hopefully the government will continue to help them. Toyota and Honda's investments too.
With the lower dollar, we have a better shot at attracting more investment.
What kind of feedback are you getting from governments?
They've been receptive, and they have been involved.
It takes time to implement new ideas, such as the automotive investment agency proposed by CAPC, but those ideas can act as a catalyst for change. There's a lot of interest and I know they're studying it. That's a positive.
This interview has been edited.
This article appears in the April 2015 issue of PLANT.