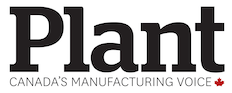 Leaders, employees and investors adore clean, well-organized environments. Why? They're safe, efficient and professional. That's why 5S is a common starting point for many lean journeys, but some companies jump into a 5S+ 1 initiative without first doing some preliminary thinking and planning.
5 Minute 5S+1 is built on the theme that many hands make a large task seem small. Do the math: 12 people who devote five minutes daily will deliver an hour of improvements, which amount to more than 250 hours annually. Imagine what your facility would look like if you could divert 250 hours towards enhancements. Nearly every employee can find miscellaneous minutes during a busy workday to enhance and improve the work environment.
Start with the creation and communication of a master plan that includes policies related to colour, label standards, and answers the following questions:
• What is the purpose or function of the area?
• What activities are performed in the area?
• How do people know what to do?
• How do they know how to do it?
• How do they know how they are doing?
• How will material be conveyed?
• What are the production and replenishment triggers?
• What is done if performance expectations are not met?
5S needs to be a justifiable investment of both time and money. Start with a conversation, create visual standard work instruction (VSWI) and complete a spaghetti diagram. This will help with a root analysis of how the area became disorganized. Define how much time will be saved through reduced walk, search, changeover times or a combination of all, which can be calculated into a cost reduction.
Power of 5
Five minutes is not a long time but it's significant. This is what a typical 5 Minute 5S+1 activity looks like during a typical week:
Day 1 – Target a shelf within the work area to be organized and begin the sort process.
Day 2 – Take what is left and begin to set in order while considering the frequency certain items will be used, and ensuring the most frequently used items are the most accessible. The team should define the resources required to make a permanent solution, labels, foam for organizing drawers, fast wall and shadows.
Day 3 – Shine time to conduct a deep cleaning of the target area. This may take more than five minutes. A shadow surface has to be very clean before anything will stick to it.
Day 4 – Standardize staying compliant to the organization's 5S+1 policies and principals to make your re-organized area permanent.
Day 5 – Review the VSWI to ensure objectives have been met, and that folks appreciate the newly organized shelf. Update the VSWI and TPM sheets and post them near the location to support sustainability. Remember to take a picture of your well-deserved team accomplishment.
Studies have shown that people retain information as follows: read (10%); hear (20%); see (40%); hear and see (50%); say ourselves (70%); and do ourselves (90%) so it makes most sense to use more visual than strictly verbal or written techniques. Visibility provides other benefits: improved probability of sustaining standard work practices; a greater sense of belonging, accountability, and pride; and customers, suppliers having increased confidence in the organization.
Adopting and guiding a 5 Minute 5S+1 program will ensure a continuous improvement journey with an element of sustainability and commitment.
For some enhanced 5S+1 organizational enablers visit https://kunstsolutions.com/kunst-store.
Richard Kunst is president and CEO of Cambridge, Ont.-based Kunst Solutions Corp., which helps companies become more agile, develop evolutionary management and implement lean solutions.