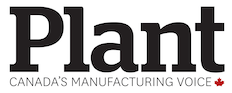 The West Fraser Timber Co.'s pulp mill in central Alberta has begun making more than just wood pulp for paper.
The forest products company, with operations across Western Canada, has completed work on the country's first commercial-scale lignin recovery plant in Hinton, which is designed to extract the natural wood byproduct and repurpose it for use in a range of new value-added products.
The $30-million plant – made possible through joint funding from industry and government – began production in March.
Lignin is the natural compound in trees that gives wood its strength, and it's one of the most abundant organic polymers.
Pulp mills usually burn black liquor, a pulping byproduct consisting of lignin and spent chemicals, as a fuel source. West Fraser will divert a portion of the black liquor and extract high-purity lignin using a proprietary process developed in Canada with FPInnovations and NORAM Engineering.
The LignoForce System involves lignin precipitation, coagulation, filtration and washing, followed by drying and product packaging. Key to the process is a patent-pending pretreatment step for the black liquor, which reduces CO2 use and improves filtration.
Expanding product line
West Fraser will use lignin as a renewable substitute for synthetic resin components currently derived from fossil fuels that are used to manufacture plywood and other engineered wood products such as laminated veneer lumber and oriented strand board.
Other potential uses include resins, fuels, water and air filtration systems, rubber additives, thermoplastics, pharmaceuticals and insulating foams.
"Lignin is an opportunity to expand our product line and recover the maximum value from our fibre and our manufacturing process," says Ted Seraphim, president and CEO of West Fraser. "This technology has the potential to be a new product offering for all pulp mills in Canada and it's a sustainable choice. Every tonne of lignin substituted in phenol-formaldehyde resin prevents a tonne of CO2 emissions from entering the atmosphere."
West Fraser's funding includes a $3-million innovation grant came from Alberta Innovates Bio Solutions (AI Bio). The Alberta agency invests in science and innovation in the agriculture, food and forest sectors. The agreement includes a provision that West Fraser contribute $1.5 million to a lignin research fund.
Natural Resources Canada (NRCan) contributed $10 million in 2014 under the Investments in Forest Industry Transformation (IFIT) Program, which provides funding for near-commercial or first-commercial deployment of innovative technologies in the forest sector.
And Sustainable Development Technology Canada (SDTC) announced an investment of $6 million in 2015.
"Foresters have long been searching for ways to put lignin to better use," said Steve Price, CEO of AI Bio. "The ability to recover lignin and transform it into green bioproducts will add more value to an abundant Alberta biomass and contribute to the provincial economy in a sustainable way."
This article appears in the September 2016 issue of PLANT.