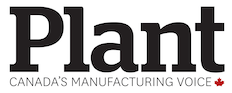 What kind of metrics best measure how lean methodologies are performing? Although most analyze process output, it sometimes pays to take a peek at abstract areas to define culture, employee engagement or professionalism.
When my father did store audits, he would start his tour in the employee parking lot. A lot of newer vehicles conveyed to him employees had faith in the management team and the future. Similarly others check the cleanliness of washrooms. I like to sneak a peek into the boss's car. If it's clean, I know a 5S deployment will be successful.
Several years ago a supplier audit with a prominent OEM team took only 10 minutes to complete, but it provided some valuable insights into the maintenance operation.
We were warmly greeted at the supplier site and escorted to a very ornate boardroom where we were offered food and drink. The leadership team bombarded us with information about how great the company was, emphasizing its technology, the robustness of their processes and the greatness of the people.
After a two-hour session, we were escorted to the factory. It did look clean and organized, but then it happened.
Two maintenance technicians walked past our group with their super-large rolling toolboxes. One of our senior leaders wanted to speak with the technicians, who were then introduced to the group. Our Sensei asked to look inside their toolboxes and empty the contents.
After a very brief review, our Sensei announced the tour was over and he was ready to debrief the supplier's lead team.
What did he see?
The drawers were disorganized; several standard tools had been modified for a specific purpose as an easy remedy for certain pieces of equipment that were constantly breaking down; the toolbox had a huge chain and lock; and there were spare components.
Even without walking the process, the Sensei was quick to conclude a lack of organization resulted in unnecessary extended downtime while mechanics searched for tools.
Sensei's observations Processes weren't robust since the mechanics carried modified tools and the plant lacked a strong preventive maintenance program.
The mechanics felt they needed to lock their toolboxes to prevent theft, indicating a problem culture, despite the supplier team's pontificating about how great the people were. And spare components were needed to support production targets during machine repairs or adjustments.
How would your maintenance area fare? Follow these tips:
• Do a kaizen event. Get organized, but think before you act. Sort by commodity and then machine type.
Use an outside resource for the initial event with red (unnecessary items that need to be either tossed, recycled, sold or relocated) and yellow (may need it, keep it until…) tags. Maintenance will be reluctant to cull some things.
• Date stamp everything. If it has not been used within a year, return it for a credit.
Measure reactive maintenance versus preventive maintenance.
• Train your technicians in formal problem solving for quicker identification of root cause.
• Leverage your quality department to monitor machine repair logs. Their standard array of tools show trends of re-occurring defects and breakdowns.
Providing maintenance with some focus on basic lean principals such as 5S+1 leads to immediate productivity improvements and a happier, healthier workplace.
That was the outcome at the supplier plant. Although the company's president was visibly upset by the Sensei's observations on tour day, a year later there was a dramatic difference at the facility. The second tour took much longer and yes, we did a deep inspection of the maintenance department and its much leaner toolboxes.
Richard Kunst is president and CEO of Cambridge, Ont.-based Kunst Solutions Corp., which helps companies become more agile, develop evolutionary management and implement lean solutions.