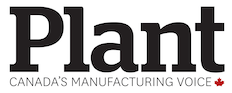 VANCOUVER — Ballard Power Systems unveiled its next-generation fuel cell stack for heavy-duty transportation at the IAA Commercial Vehicles Trade Fair and Convention in Hannover, Germany.
Its liquid-cooled FCgen-LCS represents a core technology component of Ballard's eighth-generation power module portfolio for use in buses, commercial trucks and trains, and other applications such as forklifts with a planned launch next year.
Ballard is touting several improvements over the current generation liquid-cooled fuel cell stack that include a 40% reduction in total-cost-of-ownership; a planned operating lifetime of more than 30,000 hours; a 33% increase in power density, which reduces the stack size; cold temperature starts from -25 degrees C and operations in temperatures up to 85 degrees C; simplified systems integration; and sustainability features such as higher efficiency, use of reusable, low-cost carbon plates and compression hardware, and the ability to recover catalyst material from MEAs.
Ballard Power systems is a developer and manufacturer of hydrogen fuel cell products based in Burnaby, BC.