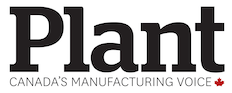 St. JOHN'S, NL — Kraken Robotic Systems Inc. was recently awarded a $1-million sonar signal processing software contract from an international defense contractor.
The subsidiary of Kraken Robotics Inc., a marine technology company based in St. John's, NL, said the 12-month contract with a new (unidentified) customer and will be supported by Kraken's recently established Acoustic Signal Processing Group. The company sees other opportunities in this segment, including the Canadian Underwater Warfare Suite Upgrade, the Canadian Surface Combatant program and other international underwater surveillance programs.
The group specializes in digital signal processing and user interface software for Anti-Submarine Warfare (ASW) sonar applications. Its work frequently involves integration with embedded processing platforms for shipboard or shore-based analysis systems. The group processes and displays data from fixed, mobile underwater and airborne systems to take advantage of machine automation, active and passive array technology improvements, hardware and software upgrades of submarine, surface and airborne ASW systems.
Kraken has offices in Dartmouth, NS, Toronto, Bremen, Germany and Fairfax, Va.