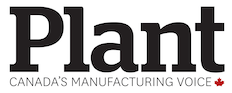 Miniature linear position sensor
By Plant Staff
Industry
H. G. Schaevitz LLC, Alliance Sensors miniature position sensors. LZ-13 series are inductive, contactless devices designed for use in factory automation or assembly machinery applications.
LVIT (linear variable inductance transducer) is offered in nominal full-scale ranges from 2.5 to 200 millimetres. The sensor has 12.7 mm outside diameter stainless steel body with a one metre cable for I/O connections. The 4.78 mm diameter through-bore of an LZ-13 provides clearance for its four mm diameter moving target rod with M4 thread and hex nut, made of the same material as its housing.
LZ-13 Features:
• LVIT technology;
• Contactless operation;
• Excellent stroke-to-length ratio;
• Through-bore design;
• Full-scale ranges from 2.5 to 200 mm.
LVIT linear position sensors offer senset field programmability.