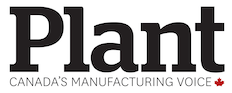 Energy Analytics solution
By Plant Staff
Industry
Samotics latest energy efficiency solution, Energy Analytics platform, enables industrial organizations to help with energy savings and reduce associated CO2 emissions.
Energy Analytics provides insight into the efficiency of rotating equipment, benchmark performance against industry best practices, and deliver actionable, prioritized savings recommendations.
Energy Analytics, organizations can enable access to historic telemetry data from their existing measurement infrastructure, which is then mapped, cleaned, and pre-processed to enable structured analysis within the analytics platform. Samotics' enables organizations to realize and report energy savings of up to 15 per cent through continuous optimization.
Energy Analytics complements SAM4 technology ecosystem, which uses electrical signature analysis (ESA) to enable continuous monitoring of the assets' health, performance and energy efficiency. Where an organization's existing monitoring data is incomplete in terms of volume or quality, SAM4 Energy sensors can be installed.