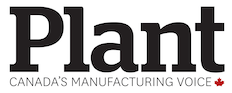 Compact power supplies
By Plant Staff
Industry
Carlo Gavazzi SPDE Power Supply Series, two-phase (bi-phase) and three-phase DIN-rail mount power supplies designed for electrical panels with limited space. They offers power ratings from 120 to 480 W with 24 and 48 VDC output, and input voltage range with AC voltage or with DC voltage.
SPDE Series is certified by a series of industry approvals: CE, UKCA, UL61010, EN62368-1. Integrated diagnostics and protection functions such as output short circuit, over current, over voltage, and over temperature provide output protection.
Features include:
• Universal AC/DC input voltage range;
• Output voltage range of 24 VDC or 48 VDC;
• Output power range for up to 120 up to 480 W;
• Built-in active PFC;
• DC OK relay indication;
• Overvoltage category III;
www.GavazziOnline.com.