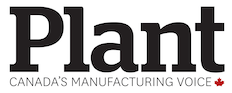 MONTREAL — Canadians may not be quite ready to fly on a pilotless aircraft but technological advances in self-driving vehicles are already opening the door to autonomous commercial flight, an increasingly attractive prospect for industry players facing a dearth of pilots.
Aviation consultant Mike Doiron believes that pilotless flights will be viable in the next five to 10 years, "but whether it's acceptable to the general travelling public, that'll be a whole different kettle of fish."
Montreal's Bombardier Inc. is watching closely as rival Chicago-based Boeing Inc. and others in the industry invest in developing systems that could reduce the number of pilots from cockpits or remove them altogether, which could save the aerospace and airline industry US$35 billion annually, according to a recent UBS report.
"Right now we feel that it's a very effervescent area, mainly because of the renewed talk about urban air transport," says Fassi Kafyeke, senior director strategic technology and innovation at Bombardier Aerospace, which is not currently working on any pilotless projects of its own.
Around the world, pioneering startups are being gobbled up by big players. Boeing recently acquired Aurora Flight Sciences, a company that is developing autonomous flying vehicles.
And Canadian researchers may soon dip their toes into the market at the Quebec-based Most21 supercluster, which is among nine finalists for federal financial support. The Mobility Systems and Technologies for the 21st Century proposal will focus on six areas of technology, including autonomy and on-demand mobility.
In addition to saving on labour costs, pilotless planes could also reduce accidents caused by human error or fatigue at a time when pilot shortages are forcing smaller regional carriers to cancel flights.
Canada will need to hire 7,300 pilots and flight inspectors between 2016 and 2025, according to an upcoming report from the Canadian Council for Aviation and Aerospace.
The heavy cost of flight training, low starting salaries and lifestyle is causing the career to lose its appeal among Canadian youth.
"When I was a kid, being a pilot was a pretty exciting career. Today young people… when they look at starting pay, risk-reward, conditions of employment, they have so many options," said CCAA executive director Robert Donald.
But aviation analyst Doiron believes the many years that would be required to get autonomous systems approved and in operation means the technology won't solve the growing pilot shortage problem any time soon.
However, the biggest challenge is getting passengers to match the industry's enthusiasm.
The UBS report published last August suggested that public perception of autonomous aircraft has long way to go, with only 17 per cent of those surveyed saying they were open to taking a pilotless flight.
Although auto pilot is now used for all but a few minutes on most flights, passengers still place their faith in the presence of trained pilots in the cockpit.
"What makes a good pilot is judgment in critical situations, something an auto pilot can't replace," said flight training provider CAE Inc. spokeswoman Pascale Alpha, adding that pilotless commercial planes will take time to develop and gain public acceptance.
Capt. Dan Adamus, president of the Air Line Pilots Association in Canada, said pilots have embraced technology but are irreplaceable to address problems that can arise with even the most advanced computer systems.
"We're nowhere even close to a point where we believe passengers are willing to trade safety for a cheaper aviation system," he said.
However, artificial intelligence-based avionics systems will eventually be capable of responding to all possible flight scenarios, said Tim Risen of the American Institute of Aeronautics and Astronautics.
Public acceptance will also come as unmanned drones are increasingly used for law enforcement and monitoring of agriculture, natural resources and wild fires, Riven added.
"As long as the safety record holds up…people will start to understand that this technology works as advertised."
In addition to a lack of public acceptance, the transition to autonomous planes could be delayed by lengthy regulatory approvals and required changes to air traffic control.
Transport Canada said discussions about this emerging technology are "in their early stages."
Millennials are less negative about the idea than older people but no group of Americans is positive about pilotless flights, said Stephen Rice, a professor at Embry-Riddle Aeronautical University who has conducted research on autonomous commercial flights.
"The airline industry is going to take a lot longer than the cars but I cannot see a future without it."