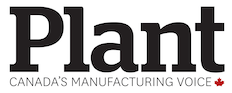 Two Canadians indicted in 2012 Montana oil plant explosion
By ASSOCIATED PRESS
Industry
Manufacturing
explosion
Montana
Face charges of conspiracy, endangerment and Clean Air Act violations.
BILLINGS, Mont. — A federal grand jury in the US has indicted two Canadians and an oil recycling company on criminal charges including conspiracy and endangerment in an explosion that injured three workers at an eastern Montana oil plant.
Custom Carbon Processing Inc., its president Peter Margiotta and project manager Mark Hurst face charges of conspiracy, endangerment and Clean Air Act violations, according to a redacted copy of the indictment that was unsealed last week.
They could face up to 15 years in prison and a $1 million fine on the most serious charges.
The 2012 explosion near Wibaux sparked a fire that burned eight days and drew attention to the potential dangers of the oil boom then sweeping through the remote Northern Plains along the Montana-North Dakota border.
Margiotta and Hurst did not appear for their Jan. 11 arraignment and they could not be located for comment. Court documents show they have not been served with the indictment.
They would have to be extradited to face trial if they don't appear voluntarily.
Prosecutors said the two men ignored warnings from a company foreman about hazards at the plant.
The plant, built on the site of a former disposal well, recycled so-called "slop oil" that comes from oil fields into higher-quality crude oil that could be sold.
The documents say the foreman told the defendants the use of highly flammable natural gas condensate to thin slop oil at the plant was creating a dangerous situation. The foreman attempted to refuse shipments of the condensate, but Hurst ordered him to continue taking them, according to the indictment.
In the lead-up to the explosion, vapours from a condensate shipment spread through the building, reached an ignition source and blew up both the plant and the tractor trailer that had delivered the fuel. Three workers who had been installing insulation were injured.
Margiotta and Hurst also are accused of opening the plant even though they knew it did not have appropriate wiring, ventilation and other safety measures.
The documents state that Hurst sent an email to Margiotta saying some control panels "must be moved asap with the explosion proof wiring. We run the risk of killing someone, not only our operators but also customers."
The driver of the tractor trailer, Kelly Steen, was sentenced in 2015 to three years of probation and ordered to pay a $2,000 fine for transporting hazardous materials without warning placards.
Green Oasis Environmental Inc. was the Alberta-based parent company of Custom Carbon Processing. Its website is no longer active and phone numbers listed for the company do not work.