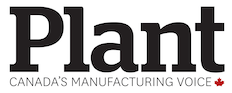 CALGARY — The Southern Alberta Institute of Technology (SAIT) is receiving $385,500 from the Western Economic Diversification Canada to  demonstrate micro-combined heat and power (micro-CHP) energy efficiency technology in homes.
The federal funding will be used to purchase equipment and support resources.
Energy generation produces surplus heat that is usually wasted. Micro-CHP technology will help capture this excess heat for use in other applications, such as heating homes or hot water tanks.
SAIT and its industry partners ATCO Gas and Brookfield Residential will evaluate existing micro-CHP technologies to demonstrate how it can be used in Alberta homes. The project will include the design, construction, demonstration and evaluation of a Net Zero home in Western Canada.
Micro-CHP technology allows home owners to generate power on site, relying less on the electrical grid, improving the efficiency of the home and reducing overall greenhouse gas emissions.