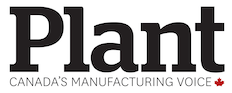 Canadian Security's one-day Focus On Manufacturing event brings together security end users with industry experts, technology manufacturers and service providers.
Spend the day April 18 at the International Centre in Mississauga, Ont. discussing, debating and educating each other on security trends, issues, technologies and solutions that are and will impact manufacturing.
Canadian Security is an Annex Business Media publication, which is also the publisher of PLANT. Click here for ticket information.
Check out the video!