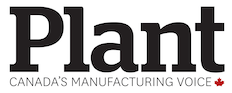 WASHINGTON — Canada's central bank governor says inflation will likely hover just above the historic target of two per cent for this entire year, but he's comfortable with that because the longer-term trendline is steady.
Stephen Poloz challenged the notion that 2% represents some unbreachable barrier, and said that what really matters is that inflation averages out over a multi-year period around that benchmark.
He made the remarks days after revealing that he was holding interest rates steady for the second straight policy announcement, despite the projected consumer price index creeping up to 2.3% for 2018.
It's Canada's highest inflation level in several years, following a period of lower numbers after the oil-price collapse. Now that energy prices are rising again, he says it's natural for the long-term trendline to balance itself out.
"This year inflation's going to be above (two per cent), probably for the whole year. Temporarily, but for a year… That's actually a positive thing," Poloz said Saturday, before leaving Washington.
"What I don't want is for people to spend this entire year asking what I'm up to because inflation is above target… You need every once in a while to remind people there's a range, and that's okay. The policy allows for this. We're not violating our target in some way."
Historical data from the bank does show the inflation number hitting the current level in nearly two-dozen fiscal quarters since the early 1990s – but it hasn't happened in six years.
Poloz said he understands why some people might view two per cent as a magic number, given that he and his peers emphasize its importance, but he says it's a misconception to view it as something to be avoided at any cost: "That's not the way it works… Over time there will be pluses and minuses and the average will be really close to two."
Poloz identified headwinds facing the Canadian economy as another reason for holding the line on rates.
When asked how he ranked trade uncertainty, U.S. tax cuts, and oil infrastructure snarls in terms of their impact on the broader economy, he didn't hesitate to identify one.
"For sure we put the trade uncertainty as our headline risk," Poloz said.
He noted that last week's bank monetary policy report even put numbers on a comparison between some of the challenges. It projected that business investment in Canada would be reduced by three per cent by 2020 _ and trade uncertainty accounted for two-thirds of that decline, more than twice the effect of U.S. tax cuts.
"It's got a whole paragraph (in our report) before we even list the regular forecast risks," Poloz said of trade.
"So it's given the chapeau place. It is our No. 1."
The bank projects that Canada's economy will continue to grow this year, but at a more sluggish pace. Even if Canada, the U.S., and Mexico arrive at a new NAFTA deal within weeks, as they're aiming for, Poloz said the investment damage won't be immediately undone.
Firms have decided to hold off investments in Canada or expand plants outside the country out of fear of U.S. tariffs and punitive actions, and he said those operations won't come back tomorrow.
"Those effects don't go away. Those aren't decisions you make on a daily basis," he said.
But he added that greater certainty on trade would remove a cloud over business investment going forward: "Clearing up NAFTA should clear that up. A lot of people would go back to first principles, and make up their minds again."