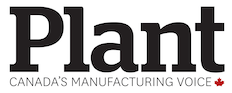 HALIFAX — Federal Environment and Climate Change Minister Catherine McKenna is defending BP Canada's plans to drill a deep-water exploration well roughly 330 kilometres off the coast of Halifax.
This comes one day after the oil and gas company was granted approval by the Canada-Nova Scotia Offshore Petroleum Board (CNSOPB).
McKenna touched on the issue briefly on Sunday during a press conference in Nova Scotia for the federal government's new public consultation platform on plastics and waste.
"The BP project went through an environmental assessment and has strict conditions," she said. "We're going to be monitoring it closely."
The Aspy D-11 exploration well is the first in BP Canada's Scotian Basin Exploration Project, which could see up to seven exploration wells drilled off the southeast coast of Nova Scotia over a three-year period.
McKenna said the government "cares greatly" about the oceans and pointed to Canada's 1.5 billion dollar oceans protection plan, launched in November 2016, as an example.
In February, McKenna released a decision statement saying she determined the exploration project wasn't likely to cause significant adverse environmental effects.
The offshore petroleum board's decision to allow BP Canada to proceed has received backlash from some environmental groups.
Angela Giles, Atlantic regional organizer for the Council of Canadians, said she's "disappointed, but not surprised" that BP Canada was given the go-ahead to proceed with the drilling project.
She said the biggest concern for her organization is the risk of a spill, referencing BP's Deepwater Horizon rig explosion in the Gulf of Mexico, which killed 11 workers and triggered the biggest offshore spill in U.S. history.
"While these catastrophic incidents are not common, they're possible, and no amount of regulations can completely protect us from that happening," she said.
In an emailed statement from the Sierra Club Foundation, national program director Gretchen Fitzgerald lambasted the announcement, describing it as "gut-wrenching."
She said Mi'kmaq communities, many of whom are opposed to the Scotian Basin Exploration Project, are calling for further consultation.
"The announcement of the offshore board emphasizes how tone deaf these boards are to public democratic processes and environmental concerns," she said.
"In spite of this approval we continue to call on the board to deepen its consultations before damage is done."
Speaking from the Liberal Party of Canada convention in Halifax on Saturday, Nova Scotia Premier Stephen McNeil threw his support behind the planned exploration.
He said he's hopeful the potential discovery of natural resources will help boost the province's economy, but the fickle nature of oil and gas prices could pose a challenge.
"That resource, if it becomes available, and the costs associated with that, will be managed in a way that actually allows us to build in the services that Nova Scotians want, but making sure that if there's a fluctuation, they're not put in jeopardy," he said.
"Yes, we'd use some of that (revenue) to put in health care, and education, and looking after vulnerable citizens. But at the same time, we would leave some set aside that we're able to make sure that when the price changes, we'd be able to weather that storm."
McNeil also stated his belief that the appropriate measures will be taken to ensure safety and environmental responsibility throughout the project.
Anita Perry, BP Canada's regional manager for Nova Scotia, said the company is "confident we addressed all issues and risks for a safe drilling program."
Perry did not say when exactly drilling will commence, but confirmed "it'll be soon."
CNSOPB spokesperson Stacy O'Rourke said Saturday that the board will keep a watchful eye on BP Canada throughout the project to ensure regulatory standards are being met.
"Once an authorization is granted, the board's work is really just beginning," she said.
INDEX: ENVIRONMENT NATIONAL ATLANTIC
---
Received Id 20180423A9951B on Apr 23 2018 04:15