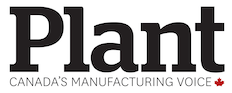 TORONTO — Georgian College engineering technology students in Toronto now have real-world equipment to work with.
Omron Canada in Toronto, part of automation technology company Omron Automation Americas, has donated "workforce-relevant technology" plus software and is providing training to faculty.
Students will put their knowledge into practice using a new set of programmable logic controllers (PLCs) to simulate assembly line production in one of the college's electrical labs.
Omron has also partnered with Georgian College's Centre for Applied Research and Innovation to help a food and beverage client improve its manufacturing process with new electrical and mechanical capabilities.