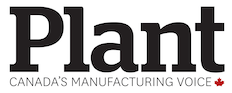 SMITHS FALLS, Ont. — Cannabis firm Canopy Growth Corp.'s pharmaceutical business, Spectrum Therapeutics, continues to expand its pan-European cannabis production and distribution network. The subsidiary has made strides in the UK and Luxembourg.
United Kingdom
In the UK, Spectrum Therapeutics has received licences from the Medicines and Healthcare products Regulatory Agency (MHRA) and Home Office to store and distribute cannabis-based medicinal products (CBMPs).
The licence also allows the company to import CBMPs to the UK directly from Spectrum's European and global networks.
Cosmo Feilding Mellen, managing director, Spectrum Therapeutics in the UK, said in a statement, "Medicinal cannabis has been available in the UK for less than twelve months, and in that time, we have established cost-effective UK infrastructure to meet the needs of patients." He continued, "We are delighted to have been granted licences from both the MHRA and Home Office in order to provide a solution to one of the most significant barriers for access in the UK We are actively working with regulators to find the best way to ensure we can deliver continuous treatment to patients within the framework that exists."
Luxembourg
Spectrum Therapeutics has become the exclusive supplier of medical cannabis to the Grand Duchy of Luxembourg. The contract will see Luxembourg receive medical cannabis from Spectrum's licensed facilities in Denmark and around the world until Dec. 31, 2021.
In 2018, the government of Luxembourg unanimously passed a law to decriminalize medical cannabis for patients with severe unmet needs. Under the new legislation, general practitioners and specialist medical professionals who have undertaken specific training are able to prescribe cannabis to eligible patients in Luxembourg. Patients with severe needs include those living with cancer, neuro-degenerative, chronic and painful diseases.