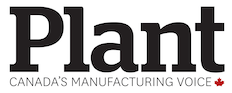 EDMONTON — Aurora Cannabis Inc. is partnering with a Mitacs, a national, not-for-profit research and training organization, to study how cannabis use impacts health.
The Edmonton-based licensed medical cannabis producer said despite a "rapidly growing body of scientific and anecdotal evidence" supporting therapeutic benefits of cannabis, comprehensive patient studies into health outcomes are lacking.
The research project will study health outcomes for data collected from 29,000 Canadian patients that combines their reported outcomes and physician-based medical assessments.
Aurora said the researchers intend to perform multiple studies to characterize the population, acute and chronic conditions, the exposure of medical cannabis, participant ratings of symptom improvement and satisfaction with treatment, as well as side effects, adverse events and long-term beneficial or detrimental effects.
The project will also look at how medical cannabis influences the use of other medications, health insurance claims, hospitalizations, doctor appointments and accident claims.
Additional objectives include establishing a research infrastructure to track the health outcomes of eventual non-medical consumers, and to identify potential long-term health impacts that should be monitored in non-medical groups.
Results be submitted for publication by an accredited journal.
Aurora's wholly-owned subsidiary, Aurora Cannabis Enterprises Inc., is a licensed producer of medical cannabis . The Company operates a 55,200 square foot, state-of-the-art production facility in Mountain View County, Alta., and a second 40,000 square foot high-technology production facility  in Pointe-Claire, Que.