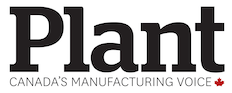 WASHINGTON — The US was keeping its trading partners in suspense, with steel and aluminum tariffs scheduled to snap into effect at midnight barring any new announcement.
Canada has particular reason to be watching closely: it's the No. 1 supplier of both materials to the US.
Canada is hoping to win another exemption, along with Mexico, as all three countries continue their efforts to negotiate changes to the North American Free Trade Agreement.
Tariffs were previously scheduled to hit weeks ago, but President Donald Trump issued orders delaying them until May 1. A White House official says the only thing that could stop them again is a new presidential order.
"Absent any additional presidential proclamation, all tariffs would go into effect at midnight," the official said.
"So in order for the exemptions to be extended or made permanent, a new proclamation would have to come from us like the original ones did."
Canada's position is that neither tariffs – nor the alternative of quotas – makes economic, legal or military sense. Trump's legal justification for such tariffs is that reliance on foreign metals threatens American national security.
Canada has argued that it has been supplying metals to the US military for generations, that its imports and exports of steel are balanced, and that it is working with the US to keep over-produced Asian steel out of North America.
It's also unclear how tariffs would affect the heavily integrated auto industry, where the same piece might criss-cross the border multiple times.
"There's no jurisdiction on the planet that has a better case for a full exemption than Canada," said Joseph Galimberti, president of the Canadian Steel Producers Association.
"We source our raw material from the U.S. We do extensive business with the U.S. We have comparable costs (on salaries). We are in no way, shape, or form unfair trade… There's not a hint that we do anything along the lines of state subsidies… We have been their partner in addressing global overcapacity…
"I could go on and on and on."