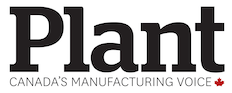 TORONTO — Aurora Cannabis Inc. has a friendly deal to acquire MedReleaf Corp. in an all-stock transaction valued at $3.2 billion, creating a company capable of producing more than 570,000 kilograms of marijuana per year.
Current shareholders of Aurora would own 61% of the combined company and MedReleaf shareholders would own about 39%.
The deal implies a price of $29.44 per MedReleaf common share, 18% above the May 11 closing price of $24.90.
The companies will have nine production facilities in Canada and two in Denmark and distribution agreements with Alcanna liquor stores in Alberta, SAQ provincial liquor stores in Quebec, Pharmasave and Shoppers Drug Mart.
The boards of both companies have approved the transaction but the deal requires approval by at least two-thirds of MedReleaf shareholders and a simple majority of Aurora shareholders.