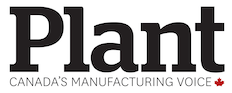 TORONTO — IBM is expanding its global cloud footprint with its first IBM Cloud multizone region (MZR) to be launched in Canada by late 2020.
The MZR in Canada will add to IBM's existing data centre capacity and help Canadian enterprises securely deploy mission-critical workloads and applications across hybrid cloud environments.
Located in Toronto, the MZR will provide clients with access to cloud services from enterprise-grade infrastructure to artificial intelligence services. The MZR will be designed to increase service availability by minimizing interruptions, so companies can safely keep their data and workloads up and running.
"As companies across Canada seek greater control of their data, this new capability will lead to improved resiliency, security and availability of the cloud platform right here on Canadian soil," said Ayman Antoun, president of IBM Canada.
IBM said it's the only cloud provider that can deliver levels of encryption certified up to FIPS 140-2 Level 4 as part of its MZR capability.
The hybrid cloud approach will allow companies to gain visibility and control over their entire infrastructure.
The Canadian MZR is designed to deliver 99.99% uptime with a portfolio of services, including IBM Watson, blockchain, IoT and analytics.