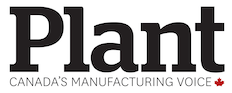 OTTAWA — The federal government is taking steps to crack down on companies that try to ship cheap foreign steel and aluminum through the Canadian market.
Canada Border Services Agency is being granted extra powers to identify businesses that try to dodge import duties and more flexibility to determine whether prices in countries of origin are reliable or distorted.
Beginning in mid-April, unions will also be allowed to take part in trade-remedy proceedings, including at the Canadian International Trade Tribunal, into whether foreign exports hurt domestic producers.
The regulatory changes come after a period of uncertainty earlier this month over whether the United States would include Canada in its list of countries that would have to pay steep new tariffs on U.S. steel and aluminum imports.
That threat failed to come to fruition following a lobbying effort by Canadian political, business and labour leaders, but the U.S. has suggested the exemption may be tied to the successful conclusion of NAFTA negotiations.
Prime Minister Justin Trudeau spoke with U.S. President Donald Trump by phone Monday, emphasizing the strong measures Canada is taking to address unfair trade in aluminum and steel.
RELATED
ADF Group lays off 50 employees temporarily after unsuccessful US bids