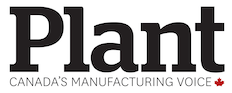 FREDERICTON — New Brunswick's Crown-owned utility has reached a settlement with insurers who underwrote an all-risk policy for refurbishment of the Point Lepreau nuclear generating station, which took three years longer than planned and cost a billion dollars more than budgeted.
NB Power CEO Gaetan Thomas did not disclose the terms of the settlement, citing a confidentiality agreement.
However, he said the proceeds from settlement will allow the utility to seek a lower electricity rate increase "for all New Brunswickers."
In a 2018-19 rate application, the utility had asked the province's Energy and Utilities Board to raise rates by about 2%.
NB Power wants to temporarily adjourn the rate hearings so it can assess the settlement.
In January 2015, the province's auditor general uncovered problems with the $2.4-billion project, saying the cost was reasonable – but NB Power might have lost opportunities to save money by using sole-source exemptions rather than seeking competitive bids.
The utility later agreed with 10 recommendations from the auditor general, which included obtaining competitive bids for all significant engineering services.
The refurbishment was aimed at extending the plant's lifespan by at least another 25 years.
The 660-megawatt station produces enough electricity to supply more than 333,000 homes.
"NB Power is pleased to have resolved this matter and to be in a position to share the benefits of this settlement with our ratepayers," Thomas said in a statement.