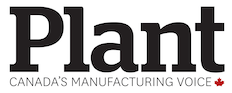 WASHINGTON — President Donald Trump on Thursday defended the US steel and aluminum industries as he faces deadlines on whether to impose tariffs or quotas on imports of both products.
Increased foreign production, especially by China, has driven down prices and hurt American producers. The Commerce Department calls the situation a national security threat.
Trump tweeted that many US industries, including steel and aluminum "have been decimated by decades of unfair trade and bad policy with countries from around the world. We must not let our country, companies and workers be taken advantage of any longer. We want free, fair and SMART TRADE!"
Trump has to make decisions on steel by April 11 and on aluminum by April 19.
Any action to impose tariffs is likely to escalate simmering tensions with China and other US trading partners. Critics of such a move fear that other countries will retaliate or use national security as a pretext to impose trade penalties of their own. They also argue that sanctions on imports will drive up prices and hurt US automakers and other companies that use steel or aluminum.
The Commerce Department is recommending tariffs on all steel and aluminum imports, higher tariffs on imports from specific countries or a quota on imports.
Commerce Secretary Wilbur Ross last month offered the president three options:
• tariffs of 24% on all steel and 7.7% on aluminum imports from all countries.
• tariffs of 53% on steel imports from 12 countries, including Brazil, China and Russia, and tariffs of 23.6% on aluminum imports from China, Hong Kong, Russia, Venezuela and Vietnam. Under this option, the US would also impose a quota limiting all other countries to the aluminum and steel they exported to the US last year.
• a quota on steel and aluminum imports from everywhere, limiting each country to 63% of the steel and 86.7% of the aluminum they shipped to the US last year.
Trump last year ordered an investigation into whether aluminum and steel imports posed a threat to national defence.