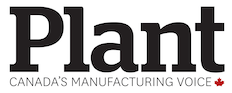 TERREBONE, Que. — ADF Group Inc. says it has temporarily laid off 50 employees at its facilities in Terrebonne, Que., after three unsuccessful bids for major projects in the US.
The company, a steel fabricator for the industrial and construction industries, says the clients made their decisions before the announcement by the United States that Canada would be exempted from its tariffs on steel and aluminum.
ADF manufactures large complex steel structures.
It has two fabrication plants and two paint shops, in Canada and in the US, along with a construction division in the US.
ADF says it's currently working on several bids for, among others, large-scale projects in the US.
The company says it will be able to recall employees targeted by the temporary layoff as new contracts are signed.