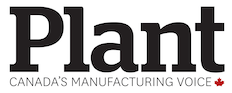 During the roundtable we looked at how the pandemic has exposed supply chain issues in the Canadian manufacturing sector.
Also, why business uncertainty resulting from volatile trade issues and global disruptions are forcing manufacturers to examine their entire supply chain network.
PANEL
Dennis Darby, President and CEO, CME
Stephen Cherlet, National Board Chair, Supply Chain Canada
Rajiv Sujan, Senior Director, Consulting – Digital Operations, PwC
Mike Millian, President, PMTC
Be sure to subscribe to our YouTube channel.