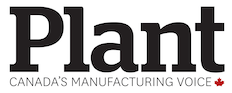 LISTEN NOW:
EPISODE GUEST: Ioan Buzdugan, Engineering Lead / Equipment Safety Lead, Honda of Canada Mfg.
SUMMARY:
Plant spoke to Ioan Buzdugan about how he has helped spearhead the effort to get the HCM Alliston plant ready for the 2023 CR-V Hybrid, as well as Honda's new robotic technology, and how plant automation augments the manufacturing process.
GUEST BIO:
Buzdugan studied electrical engineering at University of Toronto. He started as a 16-month engineering intern in 2008 and has worked in various roles at HCM since. Started out in the Plant 2 Weld department, working on modifying the processes and equipment that build the car.
Current roles include engineering lead: where he helps to hire and develop new engineering associates and engineering interns for HCM. Develops and keeps improving engineering processes and systems for use by engineers in all departments at HCM, especially for engineers working in Production departments. Equipment safety lead: he provides guidance and direction on how to design and install equipment safely (protect associates both while installing/modifying equipment and using the equipment in mass production)