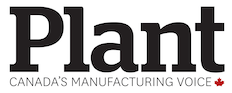 When the North American automotive industry went through wrenching changes over the last few rounds of contract talks, the workers did their part.
After decades of building jobs that provided a decent standard of living for them and their families, and a chance to retire with dignity, they accepted that they would have to give up a number of things – for the time being, at least – to keep the plants running and their jobs intact.
This was an investment in the future, for them and their communities.
Part of that give-back, particularly in the US, was a two-tier wage structure that paid new hires less than current employees on a permanent basis. That put enormous pressure on workers at the Big Three auto plants in Canada to accept a two-tier structure. Unifor resisted, opting for longer wage progression schedules instead.
The United Auto Workers push to end two-tier wages in US auto plants is a welcome and positive step to eliminate inequities on the shop floor. It should help Unifor improve wages and working conditions in the Canadian auto industry.
The UAW deserves to be congratulated for this move. The time has come for workers on both sides of the border to share in the auto industry's recovery.
The UAW's push began with a one-day strike in September at a Lear Corp. plant in Indiana, which makes seats for Ford. The strike ended when the company agreed to end two-tier wages – $16 an hour for new hires, compared with a top rate of $21.58 an hour.
The Lear deal is a very proactive and progressive move for the UAW to take, but it's also a sign that the union is prepared to tackle two-tier wages in its contract talks with the Big Three automakers in 2015.
Looking for a better deal
In Canada, the UAW's efforts will take pressure off Unifor to accept two-tier wages when contract talks open in 2016.
Together, Unifor and the UAW are sending a clear signal to automakers that it's time for workers to share in the industry's incredible recovery over the past few years as sales, profits and executive pay have grown substantially.
According to the Automotive News, about one-fourth of the 130,000 US hourly auto workers at the Big Three are two-tier. As well, long-time workers have not had a wage increase in 10 years as they watched stock prices and executive pay packets increase.
Auto plants are filled with workers itching for a better deal – those being paid less than older co-workers who themselves have watched inflation eat away at their buying power.
When the UAW begins its talks with the Big Three in January, it will be bolstered by a membership that's anxious for real improvements and fair treatment in return for their sacrifices.
On this side of the border, almost 40,000 Unifor members working at Big Three and auto parts plants are also saying the time has come to share in the industry's recovery.
And they should.
After all, this is about equality in the workforce. Bank executives are doing very well, the auto industry and its executives are doing incredibly well, so, why shouldn't the workers?
Jerry Dias is the national president of Unifor, Canada's largest union in the private sector with more than 305,000 members, including more than 21,000 in forestry.
Comments? E-mail jterrett@plant.ca.