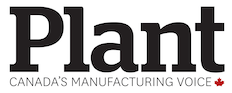 WASHINGTON — Mexican workers' wages are at the heart of a major proposal from the US aimed at breaking through an impasse on automobiles and securing a new North American Free Trade Agreement (NAFTA).
The latest US idea incorporates worker salaries into the formula for calculating which cars can avoid tariffs under the auto rules of origin, several sources in different countries said Tuesday.
Sources familiar with the negotiations said it would create incentives for car companies to pay wages far higher than the current average salary in Mexico, which, according to some estimates, is about US$2.04 per hour.
The US has identified Mexican wages as a key priority, for two reasons: creating more middle-class Mexican buyers of imported goods, and reducing the incentive to shift car plants from high-wage countries.
The revelation adds context to enthusiastic comments last week from the Canadian government. Canadian officials said the Americans had proposed creative solutions for achieving their main overarching goal, which is more production in the US.
"There's no question it's a step forward," Canadian union leader Jerry Dias said in an interview.
"At least people are starting to understand that we have to fix the main problem – which is wages in Mexico," said Dias, president of Unifor, Canada's largest private-sector union. "The Mexicans will obviously push back … but Mexico knows there's not going to be a deal without higher wages."
The negotiations have accelerated, as the US pushes for a new NAFTA within weeks.
Sources say the US has introduced wages as a substitute for dropping its controversial demand that cars have 50%  American content, deemed a non-starter by both Canada and Mexico.
The US continues to demand a big increase in the percentage of car parts that must come from North America, from the current 62.5% to around 85%, but higher-wage labour would count as a credit toward the total.
Different sources described different salary levels as the cutoff rate.
Inside USTrade, which first reported on the development, pegged the rate at US$15 per hour. One American briefed on the proposal understood it to include a range from $13 to $17. Dias said he has been briefed and heard it's $15.
US trade czar Robert Lighthizer hinted at the idea in a public appearance last week.
He told a congressional committee that there are several proposals being discussed that would help achieve his goal of driving up wages in Mexico – another involves guaranteeing that workers can vote on collective agreements by secret ballot.
"There's a whole series of processes that we're involved with in negotiating that (labour) element," Lighthizer told a House of Representatives committee last week.
"That's a hugely important issue. And the objective is to try to get wages up in Mexico – which makes the US more competitive, but also creates customers for the United States."
The proposal was first floated several days ago, and appears to have kick-started the negotiations. Canada says it's pleased by some of the latest developments, and the US says all three countries are finally converging on a common vision.
One American source, who spoke on condition of anonymity in order to speak frankly about the idea, said some details remain unclear. One example is whether car-makers would get credits toward an overall formula when they use higher-cost labour, or whether every car would have to have a certain percentage of high-paid labour.
"The thing that's clever – ingenious, actually – is it creates an incentive to raise worker salaries," said that American, who is familiar with parts of the proposal.
"You'd be creating this incentive to improve wage levels."
One trade insider said there's strong desire in Washington to drive up Mexican salaries. It may be key to winning Democrats' votes, in particular, in ratifying an eventual deal.
The Democrats are especially vocal in bemoaning stagnant wages in Mexico as a drag on workers across the continent.
"If there is no wage increase (in NAFTA), there is going to have to be very strong provisions in the NAFTA getting rid of what some call white unions, or yellow unions – basically company-sponsored unions," said Dan Ujczo of the law firm Dickinson Wright.
"I wouldn't be surprised to see some type of movement towards setting a wage in Mexico. And I think that would be a red line – for Mexico."
He said Mexico finds itself in a tough spot.
On the one hand, that country is especially anxious to get a deal, with elections approaching and an anti-establishment outsider candidate leading in the polls.
On the other hand, the pro-establishment government in Mexico has systematically opposed the idea of enshrining wage increases in a trade deal.