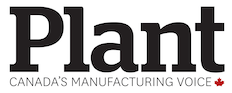 Manufacturers unable to find people with the right skills are hampered from operating at an optimum level, which is impeding their productivity and competitiveness, according to a skills survey conducted by Canadian Manufacturers & Exporters (CME).
The survey of 225 manufacturers, unveiled during CME's annual conference Oct. 17-18 in Toronto, showed 85% of small to large companies from across Canada are having trouble filling job vacancies. The hardest positions to fill include skilled production workers, general labour and production support, followed by management and a variety of support positions.
Manufacturing employs 1.7 million Canadians, accounts for two-thirds of export sales and contributes 11% of GDP.
"Labour and skill shortages in the manufacturing sector are alarming. They are holding back the entire sector and, by extension, Canada's economic growth," said Dennis Darby, CME's president and CEO. "Our members tell us it is not unusual for successful manufacturers to put off plans to grow because they do not have the workers and skill sets they need to support their expansion."
Darby said skills shortages impact every step of manufacturers' businesses: from selecting the right technology to integration, customization, operation, troubleshooting, and maintenance and repair.
"Each of these steps require workers with specialized and specific skills. Unfortunately, 85% of manufacturers are struggling to find the workers they need, both in terms of their availability and, their skills. With this report, CME will be able to show governments and the public the magnitude of the problem. It gives us the tool we need to advocate for solutions that will help manufacturers grow," he said.
The survey shows the top three impacts of this ongoing skills shortage are: forcing companies to hire ill-suited candidates that require significant upskilling and training; foregoing production opportunities; and a decline in business investment investment and product development. All of these factors contribute to lagging productivity growth and a general competitive disadvantage.
The top four barriers to hiring include a lack of qualifications, low reply rates to posted jobs, hires are a poor fit, and wage demands are too high.
The CME survey links skills issues with lagging investment and productivity, which affect a manufacturer's ability to compete.
Statistics Canada shows machinery and equipment investment for the year unchanged from 2015 at $14 billion and down 4% from 2007 while investment in many OECD countries as risen significantly. Closer to home, in the decade preceding 2016, US investment has grown 20% while Canada's has declined 17%. Research by the Conference Board of Canada shows Canada productivity rising 20% over the past 15 years while the US shows a 50% increase.
Attracting youth
The CME report also notes too few Canadian youth are seeking careers in manufacturing, an industry that continues to be viewed as dirty with low pay.
The survey offers three recommendations to alleviate the skills shortages plaguing industry, starting with measures to attract youth. The goal is to create 150,000 full time jobs for young people by realigning the education system and enlisting government help to promote manufacturing as a desirable career choice. This includes creation of regional industry councils and expanding efforts to attract candidates from under-represented groups, such as women and Indigenous people.
Goal No. 2 is to double employer investment in training, including management, aided by the creation of an training tax credit, and helping employers expand work-integrated learning.
The third goal is to increase the number of economic immigrants to 500,000 a year. This involves updating the immigration point system to align with employer needs, expanding the provincial nominee program, better leveraging the post secondary system and enhancing the temporary foreign worker program.
"Canada's next government needs to prioritize the manufacturing sector and its skills, labour and training shortage crisis in its first 100 days in office to ensure Canada's economic well-being," Darby said.
Moving forward, he said CME will work with the new federal government, and all provincial governments to turn its recommendations into action.
Download We're Hiring: Manufacturing Workforce Survey Report.
This article appeared in the November-December 2020 print edition of PLANT Magazine.