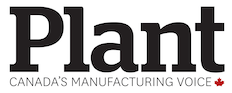 Ladies, the time has come for you to once again step in and help propel Canadian manufacturing forward. Yes, there are many of you heading up companies, holding executive positions and working on plant floors. You are also grievously under-represented in this industry sector.
The world is split roughly 50-50 between the sexes, as is Canada (although women have a slight edge). Women account for 48% of the labour force, but only 28% of manufacturing jobs, according to a report by Canadian Manufacturers & Exporters (CME).
There was a time during an ominous period of world history when the opposite was true. Canadian women powered the Allied war machine that went on to defeat Hitler's Nazis during World War 2. An excellent article in the Kingston Whig Standard (Nov. 20, https://bit.ly/2XTtbZ3) provides an illuminating recounting of their efforts. It describes how the Canadian government called on them to fire up the nation's factories to produce critical war materials and 323,000 out of a total population of 11 million responded. But with the Axis defeated and the boys returning home, the ladies were sent packing.
That would not happen today. Skilled women are needed on the industrial front line. Manufacturing employs 1.7 million Canadians, it accounts for two-thirds of export sales and it's responsible for 11% of the country's GDP. However, there are factors at work that are impeding this vital sector's progress. One of these is job vacancies going unfilled. Companies are enduring a seemingly endless shortage of people who have the skills needed to propel their businesses forward.
There are plenty of studies that tell the tale. Most recent and specific is the skills study from CME that shows 85% of small to large companies are having trouble filling job vacancies. The hardest of these positions to fill include skilled production workers, general labour and production support, followed by management and a variety of support positions.
According to Statistics Canada, women account for about one-third (34%) of science, technology, engineering and math (STEM) bachelor degrees. The numbers also show women were less likely to pursue higher-paying STEM fields such as engineering or computer science in 2016.
So how do we get more women and others interested in manufacturing?
CME will be pushing three recommendations at the government level: realigning the education system and promoting manufacturing as a career choice; doubling employer investment in training; and increasing the number of economic immigrants to 500,000 a year. But manufacturers can move the needle by reaching out to their communities.
Canada Goose, the premium winter garment maker, actively recruits women, new immigrants and others to train in its sewing schools, where employees build skills and have opportunities to advance to managerial positions.
Innovative Automation engages area schools with mini trade shows that target Grade 10 students. It also leads career discussions with its Innovative in the Classroom initiative. Three employees take a 72-minute module into high school classrooms that runs though a project covering design, manufacturing and testing. The aim is to generate interest in manufacturing and the different activities involved. This effort is paying off. Some of the participants from the first round who are in university have submitted resumes to the company.
There's always talk of the need to better co-ordinate recruitment efforts between schools at all levels, governments and industry. In the meantime, companies will have to help themselves fill job vacancies by reaching out to women and other under-represented groups, and demonstrating that manufacturing offers a rewarding career path.