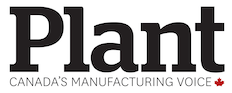 Health Canada and the Canadian Food Inspection Agency (CFIA) have bitten off quite a bit in terms of what they're trying to accomplish," says Gary Gnirss. "Anticipating how it's going to unfold has created a little anxiety in the industry."
Gnirss, partner and president of Legal Suites, a Milton, Ont.-based regulatory consulting business serving the food industry and regulatory professionals, is referring to the ongoing and largely unprecedented federal project to modernize Canada's highly complex food and beverage regulations. A major step towards that goal is the Safe Food for Canadians Regulations (SFCR), which came into effect on Jan. 15, 2019 and outlines how the 2012 Safe Food for Canadians Act (SFCA) will be implemented and enforced.
It's just the first in a series of legislative changes hitting food and beverage manufacturers, changing how food is processed and inspected in Canada. "Awareness is certainly a key thing for industry because there's so much going on," says Gnirss, who helps manufacturers navigate the regulatory waters. "It's not just one element. We've got a whole bunch of waves of stuff coming at us."
Food in Canada is governed by the CFIA and Health Canada under the Food and Drugs Act and Food and Drug Regulations. Canadian food and beverage products have always been considered some of the safest in the world, but several high-profile cases of foodborne illness over the past two decades, combined with increased consumer and media scrutiny of food production, led to calls for changes to how food safety is monitored and enforced. The feds also announced their intention to modernize the industry's inspection system and regulations, while ensuring all Canadian foods for export comply with international standards.
The result was the SFCA, which consolidated several major food commodity statutes – the Fish Inspection Act, the Canada Agricultural Products Act, the Meat Inspection Act, and the food provisions of the Consumer Packaging and Labelling Act – in hopes of giving the CFIA a clearer picture of the Canadian food landscape. Its main goals are to improve consistency in food safety practices and inspection; eliminate some of the regulatory burden on food and beverage operators; and to better track foods that are sold interprovincially and internationally.
The SFCR puts more scrutiny on food importers and exporters (who now need a licence to operate), as well as food manufacturers, who must be licensed to produce food and beverages for sale interprovincially or internationally. Previously only certain commodities, such as meat, were required to be federally registered to operate interprovincially, regardless of company size or food safety risk. That meant many operations fell through the cracks in terms of food safety oversight, while inspection resources were spread thin in specific sectors.
Documented plan
Companies applying for a licence must show they have an effective Preventative Control Plan (PCP) – defined by CFIA as "a written document that demonstrates how risks to food and food animals are identified and controlled" – in place to mitigate food safety risks. They must also have a traceability plan that allows them to track all their ingredients and products from farm gate to dinner plate, which should make product recalls faster and more effective.
Most significantly, the SFCA&R move Canada's food inspection regime from a highly prescriptive model to a science- and outcomes-based system that focuses on prevention. In other words, manufacturers will no longer be explicitly told how to prevent foodborne illness outbreaks in their plants; instead, they will have to demonstrate compliance through their PCP and traceability plan.
"The old days of CFIA inspections are past now that these are outcome-based regulations," says Al Grant, senior manager of Consulting Services at Guelph, Ont.-based NSF International. "So an inspector is not going to come in with his list of CFIA criteria. He's going to come in and say 'Show us your program and we're going to do a spot audit on it while you're actually executing what you say you do. You really need to have a buttoned-down PCP, and you're going to have to make sure all your processes are validated." Gnirss notes, however, that "the CFIA isn't going to stop inspecting. They're just going to refocus it. They may show up depending upon the frequency of the hazards that your product could potentially pose, or if you've been non-compliant before. For those who are low-risk and who have a good track record of compliance, their frequency of inspection will be lower."
At the same, SFCR introduces tougher penalties for non-compliance. Both fines and potential jail times have jumped dramatically, and there's now the additional penalty of having your licence revoked. Since inspectors are also able to request a warrant by phone, any facility found in non-compliance could be shut down on the spot.
The feds hope that the move to a more flexible, outcomes-based regime will help level the playing field for food manufacturers, and encourage them to re-examine their processes with safety and productivity in mind. "We are moving in a positive direction," says Ron Wasik, president of Delta, BC-based RJW Consulting Canada. Wasik assists food companies with issues such as food safety, sanitation, and quality assurance and control, and believes the shift in focus "should foster innovation."
Tech support
Investing in data management technology, enterprise resource planning (ERP) systems and other digitally connected programs could help operators during the transition. "Certainly electronic systems help expedite the management of food safety," says Grant. "A lot of processors don't have deep pockets to invest in that, and I point them in the direction of federal grant programs." At the very least, says Wasik, "small- to medium-size companies (SMEs) will have to upgrade paper-based traceability programs to digital computerized systems. And there will certainly be automation in the area of food safety as firms migrate from paper to digital formats." Because inspectors will now be responsible for covering all sectors of the food industry, Wasik says "Health Canada and CFIA are counting on upgrades to IT to help inspectors perform this wider mandate."
Not surprisingly SMEs will likely have the steepest learning curve with the new regime, especially if they have never been federally regulated. "There are still so many people out there who just recently found out that they need licensing," says Gnirss. At NSF International, Grant says, "We've had a flurry of activity from these companies wanting help to understand what the licensing requirements are and when they have to be compliant. He adds that "probably the larger piece is helping clients write a PCP – that's one of the biggest gaps. And not having a traceability program is not an option. Even if it's on paper, you've got to have something." Grant also urges businesses to make and test a recall plan.
So will the changes make our food system safer and more efficient? "Health Canada and CFIA hope so," says Wasik. "However what they have not disclosed is how they will go about monitoring the effectiveness of SFCA&R. When pressed, they either say they don't know or that it will take five to 10 years to know what impact the regulations have had."
But Grant believes the effects of the new regime will be evident sooner, once CFIA begins full enforcement. "The people that I've been talking to are waiting to see how CFIA is going to start doing their enforcement actions. That's going to be the litmus test to say 'Ok, what did that company have in place, and why did they lose their licence?' That's what's going to change behaviours faster than anything else."
For more information visit www.inspection.gc.ca.
Carolyn Cooper is a freelance business writer based in Kawartha Lakes, Ont. who has deep roots in the food and beverage industry. E-mail cjcooperbrown@outlook.com.
This article appeared in the November-December 2020 print edition of PLANT Magazine.