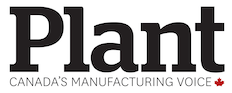 Read the September/October 2021 issue here: www.plant.ca/digital-edition/
Be sure to subscribe to our YouTube channel.

IN THIS ISSUE:
AUTOMATION
Solving the talent shortage or exacerbating it?
EMPLOYMENT
Why creativity is the key to improved employee performance in a post-pandemic world.
FACTORY OF THE FUTURE
PLANT spoke with Richard Kunst and Mariela Castaño, of Kunst Solutions, about the factory of the future.
MICRO FIBRE – MAXIMUM PERFORMANCE
How the first micro fibre laser in Canada is being put to a multitude of uses.
LEAN CULTURE
Knowing your human talent to create a lean culture.
SAFELY RETURNING TO WORK AFTER INJURY
Preventing illnesses and injuries is a shared responsibility among everyone in the workplace.
SUSTAINABILITY, AI AND ETHICS
How industrial manufacturers can leverage sustainability, AI, and ethics to lastingly profitable ventures.
HANDLING SPECIALTY WINS ROYAL CARIBBEAN CONTACT
The contract is the largest fixed price contract in Handling Specialty's history.
POSTSCRIPT
Show me the money.