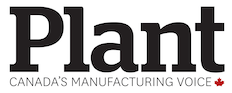 Andrea Descargar is Director of Global Supply Chain Development at Green City Plastics Inc. With over seven years of working in the plastics waste industry, her passion for sustainability and helping North American manufacturers work towards zero waste has been one of her proudest achievements to date.
Her role includes establishing new territories, nurturing client relations, negotiation, project management, D2C, digital marketing, providing staffing solutions, and understanding consumer behavior.
In this episode, Descargar speaks about the mission of Green City Plastics and her role there to help achieve their goals. She speaks about challenges she faced when she started out in her career as a young female, breaking traditions and bringing new progressive ideas to the table. She also speaks about different support systems that she would like to see in the future to help women find their place in the waste industry. She described her journey in the industry as an "adventure", filled with self-growth and learning.