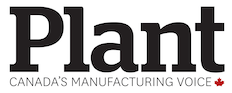 The 2021 Manufacturing Management Salary Survey is being conducted on behalf of PLANT magazine, and the Excellence in Manufacturing Consortium (EMC).
To ensure the results are meaningful and accurate, it is essential we receive a high level of participation in this survey.
Each confidential response, helps gauge salary and satisfaction levels of managers and senior executives in the manufacturing sector across Canada. Enabling you to benchmark your salary against others in similar positions.
PRIZE
Still not convinced, everyone who completes the survey will have the opportunity to enter into a draw for a $500 Best Buy Card.
Please take just a few minutes to answer our questions.
The findings will be reported in an upcoming issue of PLANT.