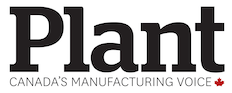 Are you training for the wrong skill? While teaching a particular skill to a team leader there were challenges with the learning. This raised a question: was the skill central to the objective? Turns out it wasn't.
The objective was to make the constraint operation more effective. The lead was learning to coordinate when parts for a job arrived at a constraint. That's not a simple task and he wasn't getting it. Taking a closer look, it was apparent the hiccups didn't actually have much impact. In a situation where the constraint was operating just 30% of the time, there were much bigger opportunities to make improvements. So the training was stopped.
When training doesn't help meet an objective, it annoys the learner, wastes everyone's time, and distracts from solving the real problem.
Here are three questions that will help determine if training for a skill is required:
1. Is the employee clear about the objective? If the learner is striving for a different result, training will be irrelevant. Be clear about the priorities for that role. Do you want quality before volume, or is deadline first?
2. Are there actual observations of the process to confirm a skill gap is the biggest contributor to the performance problem? You should be able to collect what you need in half a day. In the constraint example, this was the missed step. When the work was watched for three hours, lots of other problems were evident and they had a much bigger impact than things not arriving at the right time (which was what workers originally identified as the main problem).
3. Do you have at least one operator who can consistently achieve the required results? If so, training is probably useful. At the very least you'd like everyone achieving the same skill level. From there, work on improvements. But if no one is achieving close to what you need and you don't have standard work, establish how you want the job done before training begins. That might take some experimenting.
Before you train anyone, be sure they know what you're after, and be certain the lack of skill is what really hinders the performance of the unit.
Hugh Alley is an industrial engineer based in the Vancouver area who helps organizations achieve significant performance gains. Call (604) 866-1502 or e-mail hughralley@gmail.com.
This article appeared in the March 2019 print issue of PLANT Magazine.